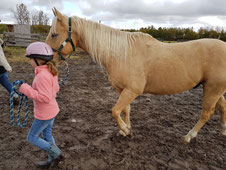 Horsemanship & Ground Work
Spring Camp
Easter Break
 April 3-6, 2018

Choose to participate in all 4 days or only 1 day.  Each session is stand-alone with different themes for each day. 
Advance payment of registration fee will be required to ensure participation.  Waivers must be signed before participating.
Helmets are mandatory for anyone under 18 years.
Dress appropriately for the weather!

Rubber Boots are highly recommended if it is warm!!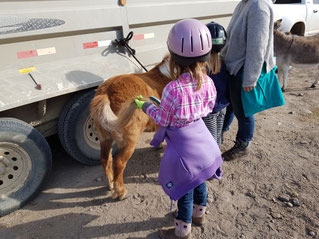 Just Startin' entry Level and

Rookie Level
2 hour sessions each day
1 pm - 3 pm
For those who have minimal horse handling experience or have only recently started with horses.  These sessions provide an opportunity to interact with horses and handle them safely (with a Helper for younger children to ensure safety) Must be a minimum of 5 years old.
$40/day (includes horse fee)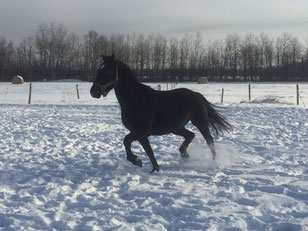 Novice and Intermediate Levels
3 hour sessions 9 a.m.—12 noon
For those who have horse handling experience and wish to progress to the next level.  
Different themes each day:
Tuesday: Following or Leading

Wednesday: Influence vs. Control

Thursday: Free Work in Arena

Friday: Lunge Line Work
$40/day + $10 horse fee if using a Winning Ways horse