Riding Day Camps
Did you know that kids who attend camp are …..
        >more sensitive to the feelings of others?
        >able to do more things on their own?
        >better able to deal with challenges?      
        >interested in outdoor activities?
        >eager to try new things?
The Canadian CampResearch Project  Glover et al., 2013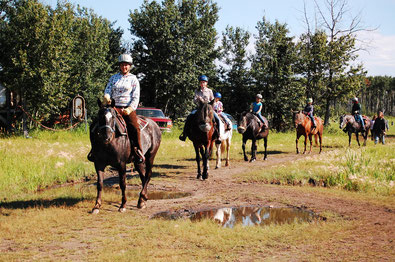 Camp offers challenges and supportive experiences that encourage positive development each and every time a camper attends.
The Canadian CampResearch Project  Glover et al., 2013
Without parents around older campers become a little more resourceful.  They become better at resolving the daily little squabbles and confusion that are a natural part of growing up.  Children are amazingly resilient and camp encourages them to develop independence.  Camp is filled with "dangers" albeit controlled and structured ones.  Campers get to do things they never thought they would do, like controlling an animal 10-20 times their size and picking up its feet. 
Day camps offer new experiences, activities, friendships and personal development that come with the camp experience, while allowing campers to return to their family at the end of the day.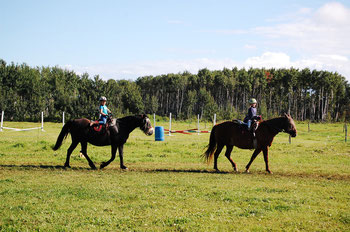 Camp promotes positive changes in:
       <emotional intelligence
       <environmental awareness
       <social integration and citizenship
       <attitudes toward physical activity
       <self-confidence and personal development
The Canadian CampResearch Project  Glover et al., 2013