Welcome!
Winning Ways helps folks find out more about the world and themselves.  Inner peace, relaxation, connection with nature and your own inner spirit can be found at Winning Ways. It's a gate to a whole new world - all you need to do is walk through. You're always welcome at Winning Ways.
Looking for directions to the ranch?  Scroll to the bottom of this page!  This website contains a great deal of information and a great number of pictures!  When you check it out for the first time, you may need a little guidance.  Those who would like to learn more about horses and riding can look under the Equine adVentures Horse Activities tab.  If you want to learn more about yourself through interaction with the animals check under the Animal Assisted Learning tab.  Those who would like to have an opportunity to explore experiential learning with the equines review the Equine Assisted Wellness section under the Horse Activities tab.  Those who are looking for a volunteer ranching experience examine all the pages under the Volunteer tab.  Family members, friends and alumni can check out the annual Updates, the Photo Gallery or the Blog Pages.  Of general interest there is commentary on the residents of Winning Ways both Human and Animal.
Winning Ways Play Day August 6, 2022  Info on PnF Club page
Fall Series of Lessons now posted here on the website under Equine adVentures; Riding Lessons.  All the info about dates, times, groups and prices is displayed about ½ way down the page under Riding Lessons.
Where is SUMMER going?
This Summer is a great time to enjoy nature and all the animals at Winning Ways.   
Contact Kelly at  306 240 9535
Still a few more opportunities to enjoy our summertime adventures at the ranch!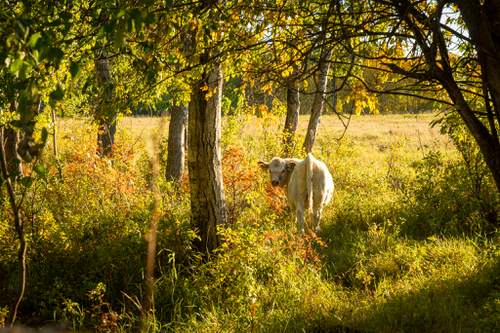 The Summer Camp and Summer School Schedule is posted under the Equine adVentures Horse Activities/Day Camps tab (Summer 2022).  Check out the dates and call Kelly to reserve your time with the Horses Who Teach! 
Summer pics .....
Spring activities....
Winter photos
Fall photos
Winning Ways produces beef and lamb, and these are available as "Producer to Consumer" sales.  If you are interested in some delicious, naturally fed and raised without additional hormones, meat products please contact Kelly for your lamb and beef. Kelly's culinary advice/ suggestions will be found on a new page on this website.  Check out Kelly's Kitchen!!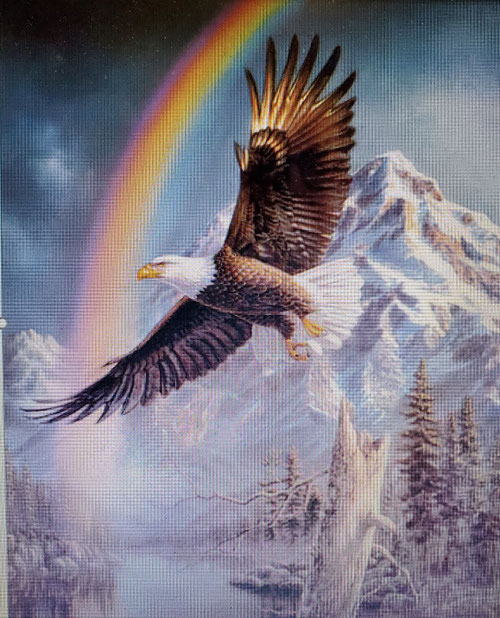 We hope that a visit to Winning Ways will steer you to a whole new world.  Soaring past the last year and enjoying the next adventure.
PLEASE TAKE A LOOK AT WHAT WE OFFER!
Horsemanship, Riding Lessons, Riding Out,
Animal / Equine Assisted Learning
AND the possibility to volunteer
ISO Adults and children who would love to learn more about  HORSES!
Winning Ways, where
HORSES do the TEACHING
can help YOU!
"By managing natural resources in an environmentally sustainable manner we provide for the needs of our family so that we have an opportunity to help others in the larger community."
Winning Ways is a family owned and operated business located in the Northern Boreal Forest of (north) western Saskatchewan. This grey-wooded soil area was originally forested but now most of the land is cleared. However, Winning Ways has lease land that is a mixture of forest, lake shore, swamp and grassland which provides incredibly beautiful scenes for trail riders. The equine venture consists of several school horses, various types of tack and equipment for equine assisted wellness, lessons and trail rides. The ranch is home to about 100 commercial cows, their calves and about 20 head of horses.
Ranching has been a life style in this area for over 100 years, although this land has only been owned by the Friedrich family for about 90 years.  Great-great Grandpa and Grandma Friedrich immigrated to Saskatchewan in the late 1920's and eventually became farmers in the Morin Creek area in the 1930's. The ranch historian, Howard Brown, will be glad to entertain visitors with stories of a by-gone era.  Harold and Evangeline had the land as a mixed farm for many years and it was only after they moved to Meadow Lake that the farming enterprises ceased and the ranch was born. Newton and Kelly operated the ranch between them. Since Newton's passing, Kelly has continued the ranching operation but is moving toward the equine venture becoming the dominant enterprise at Winning Ways.
Directions to the ranch
Winning Ways is located southwest of Meadow Lake, between Highway #304 on the south and Highway #55 on the north--the ranch headquarters are located on the east side of the curve in the Range Road 3190/3185 known as the 'cut across road' between Highways #304 & #55.  There is a sign at the gate indicating "Winning Ways"
Directions to Winning Ways:
Coming from Meadow Lake: south on Hwy 4 to Hwy 304 Junction, turn west (right), 17 km west on Hwy 304, turn north (right) on to RR 3190, 3 km north on RR 3190, turn east (right) into driveway just past road sign "3190 ENDS 3185 BEGINS"
Coming from Glaslyn and points south you will be going north on Hwy 4, at the Hwy 304 Junction [Highway to Makwa & Loon Lake] turn west (left), 17 km west on Hwy 304, turn north (right) on to RR 3190, 3 km north on RR 3190, turn east (right) into driveway just past road sign "3190 ENDS 3185 BEGINS"
Coming from Meadow Lake Provincial Park via Dorintosh: south on Hwy 4 to the Hwy 55 Junction, turn west (right), 6.4 km west on Hwy 55, turn south (left) on to RR 3185, 9.6 km south on RR 3185, turn east (left) into driveway just past road sign "3185 ENDS 3190 BEGINS"
Coming from Makwa, Lloydminster and points south west: 17 km east of Makwa on Hwy 304, turn north (left) on to RR 3190, 3 km north on RR 3190, turn east (right) into driveway just past road sign "3190 ENDS 3185 BEGINS"
Coming from Rapid View, Pierceland and points north west you will be going east on Hwy 55, 8 km east of Rapid View, turn south (right) on to RR 3185, 9.6 km south on RR 3185, turn east (left) into driveway just past road sign "3185 ENDS 3190 BEGINS"