May Birthday!
This was one of those BIG birthdays  SEVENTY FIVE!  Yes               George celebrated his 75th birthday with family & friends.
Two Bar C Branding 2018
Cast Removal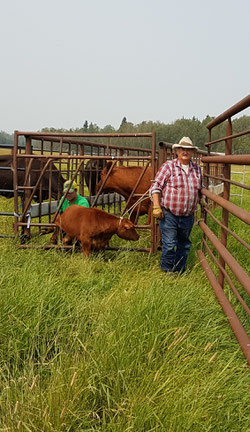 Earlier in the summer one of the Two Bar C calves broke it's leg. When Kelly's Angles helped move the herd in mid-August it was convenient to catch the calf and remove the cast.  It was a slightly longer than expected procedure, but the calf was able to walk away from his ordeal with a leg that could carry him. 
October Birthday
Marlene's Big Birthday is next year but we celebrated this one.