Some of our four footed friends have gone to rest and we would like to honour them...
In Memoriam Tamarack   1996-2020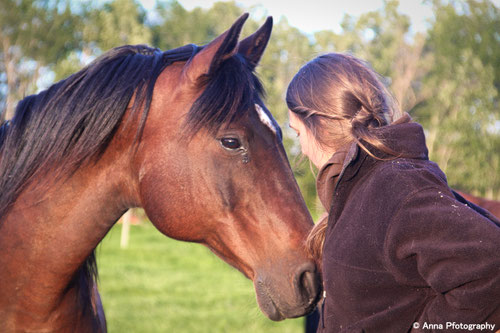 Tamarack was a long-time school horse at Winning Ways.  In the winter of 2019-2020 he began to lose weight and developed gastric problems.  It was decided that humane euthanasia was the best option and he was laid to rest at the lake.
Tamarack was used as a ranch horse and a school horse for many years.  His quirk of putting in a little buck, after he had successfully cleared a jump, led one of the young students riding him to eventually take up the Rodeo sport of Bull Riding.  The young man went off Tamarack several times and learned to dust himself off and get back on and try it again.  The young fellow put that same practice to good use when learning to stay on first calves, then steers & cows and finally bulls.
Tamarack was somewhere between a Steady Eddy and a Wall Flower in Personality.  Most of the time he was a good teacher for the little or bigger students.  Occasionally he was more withdrawn, and he enjoyed seeing people work.  He might just decide that he was unable to pick up his hind foot and make his rider, especially an older one, work very hard to get that hoof cleaned.
Tamarack attended many Horse Shows and was ridden in Parades as well as being used on the ranch and schooling rings.  He carried several beginner riders safely through their first Horse Show or out on a Trail Ride.  Tamarack was lazy enough that chasing cows was not something he enjoyed.   A slow-moving cattle drive was fine, he just didn't want to run after escaping cattle.
Tamarack will be missed by the many students who had the opportunity to learn from him over the years.  The coaches at Winning Ways will also miss his friendly nature and quirky personality.