Has 2020 left you feeling a bit like                                this?? 
   Cautious, disbelieving, more than a                     little on-edge?
I believe that the tumult and challenges of 2020 gave us a new appreciation of ourselves.  We found that we were more resilient than we thought and that we could grow, change and learn a new lifestyle.  I listened to Queen Elizabeth's message on Christmas Day and thought how well she phrased the feelings that I too have felt.  "around the world, people have risen magnificently to the challenges of the year, and I am so proud and moved by this quiet, indomitable spirit. To our young people in particular, I say thank you for the part you have played."  I feel that there are many unsung heroes all over this country and around the world whose heroism has gone unnoticed.  If you know one of these people, please make the effort to Thank them for all they have done for their family, community, and country.
As the last hours of 2020 fade away, let us find Hope in our hearts for the start of a New Year.  As one of my friends suggested, perhaps we can give this 2021 a bit of a test before we become enthused.  "Nobody claim 2021 as 'your year'.  We're all going to walk in real slow.  Be good.  Be quiet.  Don't.  Touch.  Anything."  It almost sounded like the advice the government has been giving us these past 9 months.  We will probably have to continue to follow it for a while yet.  HOPEFULLY the next 9 months will see us be able to Run to our family and friends, give them a BIG HUG and SING together at the top of our voices in a rousing chorus of "Hallelujah"!
We'd like to invite you to Winning Ways to relax, connect with nature and perhaps gain inner peace.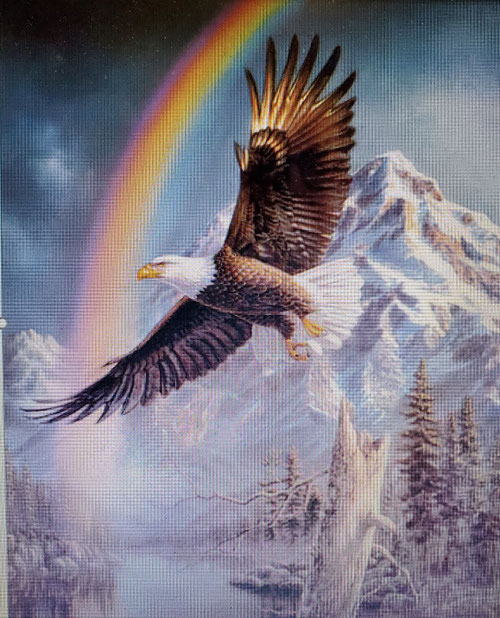 We hope that a visit to Winning Ways will steer you to a whole new world.  Soaring past 2020 and enjoying the next adventure.